From the Principal's Desk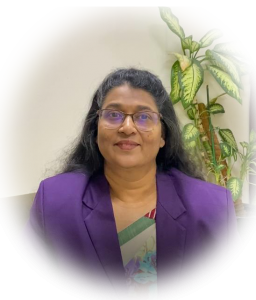 "Education is the most powerful weapon which you can use to change the world."  –Nelson Mandela 
Education is about awakening – Awakening to the power and beauty that lies within all of us. At the outset, I express my gratitude to the parents who have put their faith in us to educate their children.
If there is one thing that can change the world, it is education and schools are the pillars of formal education.
We   believe that each student is unique. It always gives me a great pleasure to see the sea of smiling faces of children.  We want the students to be passionate about their dreams and we will be the wind beneath their wings as they soar to achieve them.
We also believe that educating student means, working on their holistic development and social wellbeing so that they grow up to be good human beings and responsible citizens. The school also works to provide encouragement and impetus to the students for self-growth which help them experience a sense of achievement and joy. Our students, when they graduate from School of Knowledge would be well equipped with the skills, mind set and qualities like kindness, honesty, generosity, humility, optimism, perseverance, tolerance, respectful, ethical and would remain dedicated to life-long learning so that they create a beautiful world around them.
As we move on braving the Covid 19 Pandemic, let us be resilient, understanding and bear positive minds that we will surpass this curse together with our prayers. Let us embrace every moment in which we can discover the power and beauty.
We recognize that as we work together and learn together- "TOGETHER WE RISE!"
God bless!
Ms. June Amanna
Principal